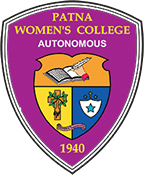 Welcome to Patna Women's College
Please Fill Your End Semester Examination Form Online
After filling carefully, please pay examination fee online and take printouts of Admit Card, Attendance Sheet, Payment Receipt and Instruction Sheet.
Form works well with Latest version of Google Chrome, Internet Explorer, Firefox and Other Browsers.
For any query please send email on : "support@finessewebtech.com" with detail infromation along with your form id.
Forget Password?
Enter your e-mail address below to reset your password.